Business Blogging- How Often Should You Publish?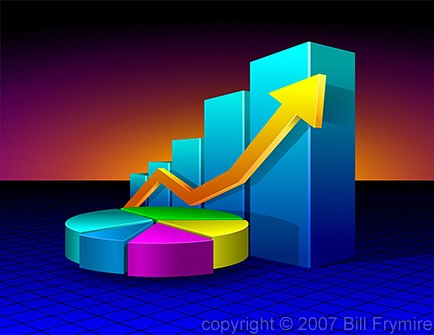 Building a business blog is one of the most important steps for establishing an online presence and increasing qualified leads, but the question remains: How often should you publish new blog posts? While there's no specific answer since a lot depends on your niche and what type of audience you're targeting, there's plenty of research on the subject to give us an idea.
The Problem: Not Publishing Enough
One of the biggest problems that business blogs face is infrequent or inconsistent publishing. We've fallen victim to that pitfall ourselves here at HandleyNation, and that's because it's hard to get enough content written to keep the blog going. Most business owners look at their blogs as a secondary responsibility, with the main business operations taking priority, and there's absolutely nothing wrong with that. You could hire a freelance content writer, but there are other ways to manage it as well.
However, you could still be hurting your business and leaving money on the table by not keeping up with your blog. Here's why:
Hubspot recently came out with a report titled State of Inbound Marketing 2011, which said that businesses that put up new blog posts at least 20 times per month are likely to generate almost 4 times as many leads as businesses that don't blog at all.
Furthermore, businesses that publish those 20 posts per month bring in more than 5 times as much traffic as businesses who publish 4 posts per month or less.
That means that those weekly posts you're rushing to get published aren't offering nearly as much benefit as you might have thought.
Do You Have Time to Write 20 Blog Posts?
Twenty blog posts each month is a lot of work, but you don't need me to tell you that. While you may not need 20 specifically, keep in mind that the amount you publish and the leads generated from the blog are in a direct corresponding relationship.
Publish more, and you get more traffic, which turns into more leads and, subsequently, sales.
Publish less, and the opposite happens.
Now, if you're like most business owners you probably don't have a lot of time to sit down and write that many posts per month, especially if you're running a one-man show.
Make a Commitment
If you're serious about maximizing your blog's potential, you have to make the commitment to stick with it and get each post out on time, every time. Your readers won't expect anything less. It helps to sit down at the beginning of each month and plan which days you want to publish a new blog post. Write down the topic as well so that you will have an easier time when it comes time to write them.
If other work duties leave you with little time on your hands (it happens to all of us), you might want to consider sourcing your blog posts to a freelance blog writer who can help handle some of the workload.
Contact us at HandleyNation to talk about what would work best for your business blog, so you can stop leaving money on the table and start roping in more qualified leads.
---